Game wardens, sometimes referred to as conservation officers, are a few a of the most intensely trained law enforcement officers on the local and national level. The main responsibility of conservation officers is to guard the environment and wildlife in their area, primarily through conservation, education, and enforcement efforts. The proper game warden education and training is critical for creating and maintaining well-qualified game wardens.
Find schools and get information on the program that's
right for you.
(It's fast and free!)
In order to become a game warden at the state or federal level, you must first undergo extensive training that includes three separate training periods that cover standard, field, and specialized instruction.
Standard Academy Training for Fish and Game Warden
Because of the wide variety of places that you can work as a game warden, basic training is decided on a case by case basis. Training periods vary from three to eight months based on the state and department you are in.
State Training
Though basic training may vary from state to state, some examples of the time it takes to complete basic training include the following:
Some states that include up to 15 weeks of training in order to adhere to state required instruction that is mandatory in order to become a certified peace officer.
Some states that have up to a 30-week standard law enforcement academy training.
Some states in which full peace certification can take up to ten weeks to complete.
All POST certificate fish and game warden training programs will consist of important aspects such as:
Law enforcement
Local and National Regulations
Medical assistance and Cardiopulmonary resuscitation
Physical conditioning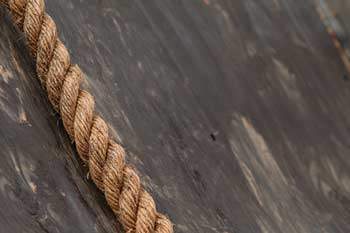 In each state, the specific wildlife department provides game warden education and training to aspiring game wardens based on the needs of that region or state.
Some states will integrate use of equipment such as: horses, ATV's , mountain bikes, and aircraft. Fish and wildlife officers in many states receive specialized trained to utilize such technical equipment as goggles that allow you to see at night, cameras, and Global Positioning Systems.
Often, game wardens will need to complete up to 800 hours of specialized training in various aspects of the work.
For about two months, game wardens go beyond basic training into specialized department instruction. These candidates may explore in depth such topics as: ATV training, man-tracking, nature regulations and investigating boating accidents.
Federal Training – As of recently the United States Fish and Wildlife Services requires all national game wardens to finish a 20 week instructional program that educates candidates on criminal investigations and wildlife regulation enforcement. This training program will take place in Glynco, Georgia at the FLETC.
Learn How to Become a Game Warden in Your State
Training in the Field for Fish and Wildlife Officers
For fish and game wardens, training in the field is an important part of their training. Usually, field training can last as long as one year for completion.
State Training – In some states, like Wisconsin, aspiring fish and game wardens need to complete four different field training programs with officer supervision, each one lasting around four to six weeks. In other states, like Montana, there is one program that lasts six months. Florida only requires candidates to complete a 4 month instructional program.
Federal Training – A Field Training and Evaluation Program (lasting 44 weeks) has become a requirement.
Specialization Training for Game Warden
Once an aspiring conservation officer passes basic training for peace officers, they will be required to finish up training in a variety of specializations. The specialized training will emphasize specific positions or task forces. The extent of the specialized training will depend on the department of wildlife in which the conservation officer is employed.
Specialized training can include the following (depending on what part of the country the work is being done):
Commercial fishing vessels
Outdoor survival
Federal wildlife laws and regulations
Crime investigation
4×4 patrol unit operation
Wildlife/fish identification
Other types of important training offered through select states can include the following:
Marine Investigations Unit
SCOUT Team (tactical response)
Forensics work
Underwater Search and Rescue
K-9 teamwork
For more information regarding specific requirements for your state or region, visit your state's page on Game-Warden.org or visit your state wildlife department's website.
Online Game Warden Programs and Education
Get Your Degree!
Find schools and get information on the program that's right for you.
(It's fast and free!)
Choose an area of study & concentration and receive free information about programs you are interested in. Federal and state game wardens are law enforcement officers and wildlife conservation specialists, so having a degree in an area like environmental science or wildlife management is just as important as experience in law enforcement.