Have you been searching for information on how to work as a game warden in South Carolina? We have compiled some important information for you on your path to working as a game warden in South Carolina. South Carolina game warden requirements can be detailed. Our goal is to help you succeed in the process toward working as a South Carolina game warden or South Carolina DNR Law Enforcement Officer.
Find schools and get information on the program that's
right for you.
(It's fast and free!)
Requirements to Become a Game Warden in South Carolina
Age: 21 years old or older is required in South Carolina during the period of entry to academy.
Permit: People must keep a driving record that is largely clean.
Military Service: Applicants that are former members of the USA military require 'Under Honorable States' release documentation.
South Carolina Game Warden Education Requirements
A GED or high school diploma is required to become a game warden in South Carolina. Candidates should possess a Bachelor's degree or an Associate's degree with years of experience.
Click here and discover what online game warden educational opportunities in South Carolina are a match for you!
Added Requirements for South Carolina Wildlife Officer or Game Warden
Official 10-year driving history in the DMV
Written test for problem solving and essential abilities
Completed on-line application
Birth certificate
Driver's license
Basic Training
Important criteria:
Report writing
Court etiquette and processes
Firearms training
National and state boating, hunting, and fishing regulations
Administrative jobs in enforcement
Equipment use and vehicle and care
Work Qualifications: Candidates should make available documents establishing eligibility and identity for U.S. employment.
As you make progress through the application procedure, applicants must pass an intensive background check. The following factors may be considered disqualifying factors:
Flawed moral character
Having broken federal or state fish and game regulations in previous three years
Conviction for offenses of moral laxity
Conviction for offenses whose sentence surpassed one year
Almost any felony conviction
No tattoos or body art allowed on any portion of the body that could be observable while wearing official dress or any DNR uniform
Officers are forbidden from willful mutilation of the body in any way
Medical Condition: An authorized doctor must examine the applicant to make sure that he, or she, is in good health.
Hearing: The applicant must have hearing sufficient to perform functions of a game warden and every one of the critical responsibilities, including directional, long distance and voice dialogue hearing.
Eyesight: Visual acuity correctable in each eye to 20/20. Normal binocular color vision using the full area of periphery is demanded. Nominees that have experienced corrective eye surgery often must adhere to minimum vision standards.
Physical Preparation: The applicant should be of sound physical condition and be an adept swimmer. Applicants must successfully complete each part of the physical preparation testing that may include the following components:
Obstacle course
150-pound drag
Treading water
Mental Illness: The applicant must maintain mental well-being that is appropriate to finish training and be eligible for hire.
Desirable Abilities and Qualifications to Become a South Carolina Game Warden or DNR Law Enforcement Officer
Use, and take, various firearms safely and efficiently
Capable on horseback, boats, by airplane, as well as in quite a few vehicles
Show an aptitude for composing reports and maintaining evidence, gathering data, and testifying in court
Capability to organize and to promote hunter education systems
Skill to gather and report informative data on fish/wildlife and the states of their habitats
Readiness to professionally and enthusiastically represent the bureau at South Carolina assemblies and schools of special interest groups
Efficiently work and negotiate a vehicle
Professional school or development classes in natural resource management, criminology, psychology, business sciences or management
Skill to make use of word processing, spreadsheet, database and e-mail applications in a networked environment
Skilled at conveying professional grade English grammar, spelling, punctuation, vocabulary, and writing; comprehension and reading
Capability to make use of foundational mathematics skills, including estimate, payroll/accounts receivable, and advanced arithmetic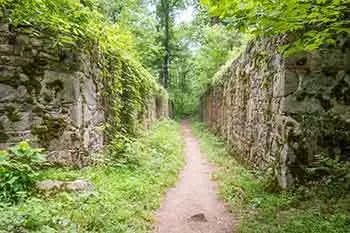 South Carolina Game Warden Salary
Game wardens in South Carolina take home a great salary while pursuing a fulfilling career protecting fish and game of his or her state. According to the Bureau of Labor Statistics, the average game warden in the state of South Carolina makes a median salary between 40,000 and 60,000 per year.
Contact Info:
South Carolina Department of Natural Resources
1000 Assembly Street
Columbia, SC 29201
Phone: (803)734-4002
Discover Programs for Game Wardens in South Carolina
Get Your Degree!
Find schools and get information on the program that's right for you.
(It's fast and free!)
Choose an area of study & concentration and receive free information about programs you are interested in. Federal and state game wardens are law enforcement officers and wildlife conservation specialists, so having a degree in an area like environmental science or wildlife management is just as important as experience in law enforcement.