If you are looking for helpful information on how to work as a Game Warden in Missouri, you have come to the right place. We have some helpful information for you that will assist you while pursuing how to become a Game Warden in Missouri, or Missouri Wildlife Officer. Missouri Game Warden requirements should be closely followed in order to successfully achieve your career goals. We are here to help.
Find schools and get information on the program that's
right for you.
(It's fast and free!)
Requirements to Become a Game Warden in Missouri
Age: 21 years old or older is needed during the period of appointment.
Citizenship: Evidence of US citizenship is needed, as well as Missouri residency.
Permit: A legal Missouri-issued driver's license is needed.
Military Service: If previously an associate of any division of the USA military, a dismissal "Under Honorable Conditions" is mandatory.
Work Qualifications: Employees must be able to produce documentation that validates eligibility and identity for U.S. employment.
Legal History:
Applicants must pass a fingerprint Background check that is thorough. Also, a polygraph test is often required for the application procedure to continue. That is to ensure that nominees don't have the following in their history:
Dependence to alcohol or substances; nominees will likely be subject to required drug screening
Discharged from, or resigned from, any law enforcement job or placed under threat of dismissal
Placed on court-ordered probation
Convicted of a crime or a felony involving moral laxity
Convicted of a felony violation
Convicted of false statement or perjury
Missouri Game Warden Education Requirements
H.S. diploma or GED is required. Must hold a Bachelor of Science degree in a subject such as law enforcement or criminal justice.
Click here and discover what online game warden educational opportunities in Missouri are a match for you!
Missouri Game Warden Training
POST Training
26 week course covering search and seizure, firearms, arrest, and defensive tactics
1,000 hours of law enforcement training
Agent Training
Firearms
Drug Identification
Dangerous Apparatus
4-wheel Operations
Trapping
Reptile Identification
Media Relations
Land Navigation
Gear functioning and care
Field Training
16 weeks of training that is practical for the job, assisted by secondary and main Field Training Officers
Forestry Training
The city of Licking is the location for this training.
Water Safety Training
Takes place in Lake of the Ozarks
Interview: Nominees are going to have a proper panel interview with human resources staff and senior officers to judge knowledge, expertise, and conduct.
Medical assessment: The nominee is likely to be assessed by a medical professional to ensure that he or she is in acceptable health.
Hearing: With or without hearing aids, the applicant must have the capacity to show great hearing.
Eyesight: The applicant must have color vision consistent with all the demands of the occupation, and must have great corrected or uncorrected binocular vision.
Physical Preparation Testing: The applicant must complete a physical preparation test demonstrating performance of the following:
Run stairs (up and down)
Bend and twist
Dodge challenges
Crawl under challenges
Hop/vault over obstructions
Scale fences
Lift/hold, tug casualties that are human
Remove dead animals from the roadway
Remove the injured from buildings or motor vehicles
Understand self defense strategies
Mental health: The applicant has to maintain mental well-being that is appropriate in accordance with medical standards.
Desirable Abilities and Qualifications to Become a Missouri Game Warden
Display effective usage of English including both verbal and written formats
Use math including data collection, basic bookkeeping, estimating, and advanced arithmetic
Bilingualism is an advantage
Knowledge of wildlife management, law enforcement and habitat resources
Create and maintain effective interpersonal relationships
Stay dedicated to professional development
Efficiently use snowmobiles, boats, and ATVs for pursuit and patrol
Demo readiness and qualified firearm utilization to train others on security and use
Professional development or school classes in law enforcement, psychology, sociology, or natural resources management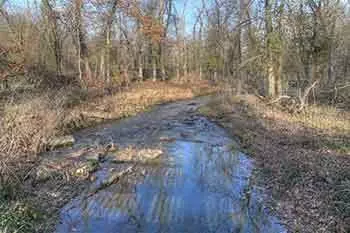 Missouri Game Warden Salary
Game wardens in Missouri take home a great salary while pursuing a fulfilling career protecting fish and game of his or her state. According to the Bureau of Labor Statistics, the average game warden in the state of Missouri make a median salary between 40,000 and 60,000 per year.
Contact Info:
Missouri Department of Conservation
2901 W. Truman Blvd.
Jefferson City, MO 65109
Phone: (573 )751-4115
Discover Programs for Game Wardens in Missouri
Get Your Degree!
Find schools and get information on the program that's right for you.
(It's fast and free!)
Choose an area of study & concentration and receive free information about programs you are interested in. Federal and state game wardens are law enforcement officers and wildlife conservation specialists, so having a degree in an area like environmental science or wildlife management is just as important as experience in law enforcement.