Are you seeking information about how to work as a Game Warden in Maryland? If so, you have come to the right place, where we have put together a detailed outline with the information you need for working as a Game Warden in Maryland, or Maryland Wildlife Officer.
Find schools and get information on the program that's
right for you.
(It's fast and free!)
Requirements to Become a Game Warden in Maryland
Age: Requirement of 20.5 years of age or older at the appointment time.
Citizenship: U.S. Citizenship proof or naturalization records are needed. Confirmation of Maryland residency is needed.
Military Service: If applicant is a former member of any division of the USA military, he or she must have Honorable Release paperwork.
Legal History: Applicants must pass a fingerprint background check and polygraph in order to move forward in the application procedure. Nominees should be free from the following:
Substance or alcohol dependence
Been convicted of a crime or a felony involving moral laxity
Convicted of a felony violation
Convicted of false statement or perjury
Maryland Game Warden Education Requirements
GED or H.S. Diploma is required; Bachelor's degree or Associate's in wildlife management or criminal justice is an advantage.
Click here and discover what online game warden educational opportunities in Maryland are a match for you!
Maryland Game Warden Training
Written exam
Fundamental policeman training in defensive tactics, firearms, search and seizure, and arrests
Technique Training for Law Enforcement
Training for Officers with regards to arrests, search and seizures, and firearms.
A specialization-training consisting of the following:
4-wheel Operations
Patrol on ATV
Waterfowl Identification
Training on Seizures
Wildlife, Fish and Waterfowl Forensics
Survival and Crisis Boat Operations
Boat Mishap Investigations
Interview: Nominees are going to have a panel interview with human resources staff and enforcement officers.
Medical assessment: The nominee will likely be assessed to ensure that he or she is in good health.
Hearing: The applicant must have "good" hearing.
Vision: Must have 20/20 binocular vision.
Polygraph Test: A trained polygraph operator interviews the candidate regarding their personal history and possible violations.
Physical Preparation Evaluation: The applicant must complete a physical preparation test showing they are in a position to finish operation as shown below:
18 push-ups in 1 minute
27 sit-ups in 1 minute
Having the capability to stretch and reach about 1.5″ beyond one's toes
Pulling a gun (handgun) trigger 10 times with each hand
Mental Illness: Nominees must have sound mental health appropriate for their occupation.
Desirable Abilities and Qualifications to Become a Maryland Game Warden
Display effective utilization of English, including clarity and written mechanics, together with reasoned verbal discussions.
Display effective utilization of math, including data collection, basic bookkeeping, estimating, and advanced arithmetic.
Exhibit abilities in additional languages, if possible.
Knowledge of wildlife management, law enforcement and habitat resources.
Create and maintain effective interpersonal relationships within department as well as beyond.
Stay dedicated to professional development.
Efficiently use snowmobiles, boats, and ATVs for pursuit and patrol.
Efficiently utilize firearms and train others on safety and firearms.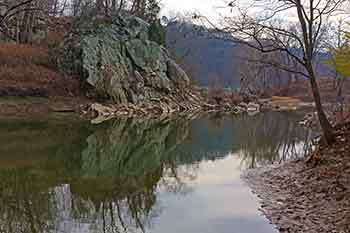 Maryland Game Warden Salary
Game wardens in Maryland take home a great salary while pursuing a fulfilling career protecting fish and game in the state. According to the Bureau of Labor Statistics, the average game warden in the state of Maryland makes a median salary of $74,620 per year.
Contact Info:
Maryland Department of Natural Resources
580 Taylor Ave
Annapolis MD 21401
Phone: (443) 534-2288
Discover Programs for Game Wardens in Maryland
Get Your Degree!
Find schools and get information on the program that's right for you.
(It's fast and free!)
Choose an area of study & concentration and receive free information about programs you are interested in. Federal and state game wardens are law enforcement officers and wildlife conservation specialists, so having a degree in an area like environmental science or wildlife management is just as important as experience in law enforcement.