Fish and game wardens, sometimes referred to as wildlife or conservation officers, are law enforcement officers tasked with the job of protecting and conserving the fish and wildlife in their state or national land.
Game wardens at the state level are hired through that state's fish, parks and wildlife department, while those looking to work at the federal level will be hired through the U.S. Fish and Wildlife Service, a federal agency within the Department of the Interior.
A game warden job description, fish and game warden job description and  wildlife officer job description, may vary according to the location in which the officer works, but their mission always remains constant: to protect and conserve the wildlife resources of the area.
Find schools and get information on the program that's
right for you.
(It's fast and free!)
What to expect while working as a Game Warden
People ask "what does a game warden do?" Given that fish and game wardens can be employed at the state and federal level, their jobs can take them state or national parks, forests, beaches, mountains, and lakes. But, keep in mind that with different environments comes different forms of hazardous weather or the chance of facing a natural disaster.
Although duties for fish and game wardens may require different functions based on where you're located, the standard responsibilities are as follows:
Protecting and conserving wildlife populations
Finding and stopping poachers
Managing wildlife conservation programs
Ensuring the public's safety while interacting with wildlife
Making sure all hunters and fishermen are properly licensed
As of recently, the responsibilities of game wardens have broadened significantly as they try to evolve and combat new issues endangering wildlife such as:
Development of energy
Drought conditions
Urban development
Emerging diseases within wildlife
Invasive or dangerous species
The role that a fish and game warden will take depends on where they work. For instance, some conservation officers might be placed in positions where they work alongside wildlife biologists; while others may be responsible for providing information and conservation education.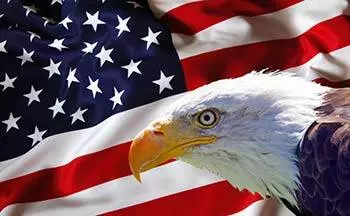 Career Opportunities for Fish and Game Wardens
A career as a fish and game warden can be an exciting one because of the job's diversity, excitement, flexibility, and integral work with the environment. Game warden careers offer people the chance to face new problems and opportunities on a consistent basis. One day, a game warden can be patrolling a state park checking hunting licenses, while the next he could be investigating illegal wildlife killings alongside private property owners. Some areas of work for game wardens include:
Public Service – Fish and game wardens often serve as the medium between the public who visits the park and the wildlife department that runs it.
Law Enforcement –The law enforcement portion of a conservation officer's job is very important. One of the main responsibilities officers have is to protect the fish and wildlife population by upholding the laws.
Wildlife Management – Conservation officers often take part in wildlife management roles, where they spend time collecting and performing an analysis on biological data in order to manage wildlife populations.
Special Missions – It isn't shocking to see game wardens involved in such missions as an airlift rescue of stranded hikers, to the evacuation efforts during a natural disaster.
Data for Fish and Game Warden Careers by State
There are roughly 6,000 game wardens employed in the United States at the federal, state, and local levels.
As of May 2015, the Bureau of Labor Statistics reported that the states with the highest levels of employment for game wardens were:
Texas (470)
New York (380)
Georgia (360)
California (350)
North Carolina (250)
For more information regarding a career as a game warden, please visit your state's specific page.
Online Game Warden Programs and Education
Get Your Degree!
Find schools and get information on the program that's right for you.
(It's fast and free!)
Choose an area of study & concentration and receive free information about programs you are interested in. Federal and state game wardens are law enforcement officers and wildlife conservation specialists, so having a degree in an area like environmental science or wildlife management is just as important as experience in law enforcement.