If you are looking for information on how to become a Game Warden in Alabama, you have come to the right place. We have provided you a detailed overview of what it takes to attain the proper requirements to work as a game warden in Alabama.
Requirements to Become a Game Warden in Alabama
Alabama Wildlife Officer is another word for Game Warden. Working as a game warden can offer a person an option to combine a desire in law enforcement as well as outdoor conservation in a matter that results in the continuous safety in our natural resources. One main objective of this profession is to work towards safeguarding our country's natural resources through reinforcing legal guidelines which assist in the appropriate behaviors of hunters and fisherman.
Find schools and get information on the program that's
right for you.
(It's fast and free!)
Featured Schools
The Alabama Department of Conservation and Natural Resources qualification requirements include the following:
Age: You need to be a at least 21 years old to become a game warden.
Citizenship: You need to offer evidence of US Citizenship or naturalization paperwork included in the game warden application.
License: You must have a legitimate Alabama driver's license to finish the game warden application.
Military Service: In case you were formerly a member in military, a release "Under Honorable Conditions" is required.
Job Eligibility: New employees have to present authentic paperwork which determine identification as well as viability for US job opportunities, based on federal legislation.
You will have to pass an extensive background investigation. An Alabama Fish and Wildlife Officer candidate must have great values and not have one of the subsequent on a criminal record:
Been guilty of any kind of Felony or Class A Misdemeanor offense anytime before applying
You cannot have been convicted of any Class B Misdemeanor offense within 10 years prior to the application date, including driving a vehicle under the influence of drugs or alcohol; or conviction of any domestic abuse
Present public supervision, probation or parole as ordered by a court of law
You are not allowed to be currently using illegal drugs
Completion of high school or GED and Peace Officer training is required.
Discover criminal justice and wildlife/forestry programs in Alabama that are a match for you!
Peace Officer Training includes the following:
Juvenile proceeding
Best practices for policeman patrol and traffic direction
Firearms training
Additional specialized training
Health
Medical Condition: The applicant should be analyzed with an authorized doctor and make a signed affidavit indicating which she or he can physically do the game warden responsibilities before employment.
Hearing: The applicant must satisfy the minimal hearing standard and have the ability to listen to in settings including directional, long distance and voice dialogue hearing.
Physical Preparation: The applicant should complete a physical readiness evaluation that might have a swim part according to directives that are hiring.
Applicants must complete ALL parts of the physical readiness evaluation. It's suggested that applicants contemplate advance groundwork for physical readiness testing. Applicants will also be encouraged to seek professional medical advice before starting a regimen of physical action to get ready for this particular test. Analyzing to these standards is a part of the on-going training for experienced and new conservation officers.
Desirable Abilities and Qualifications to Become an Alabama Game Warden
A curiosity about conservation work presented through community action or previous education
Power to utilize web and word processing applications -based software that is proprietary
Successful usage of English including reading, and writing; along with grammar, spelling, punctuation, vocabulary and comprehension
Successful usage of math including data collection, basic bookkeeping, estimating, and advanced arithmetic
Open and expressive abilities that are bilingual
Professional school or development classes in psychology and sociology
Skill to efficiently use various modes of transport for example ATVs and skiffs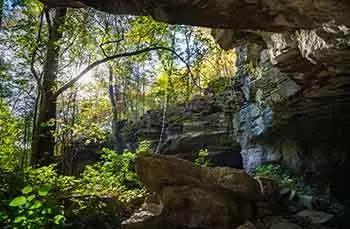 Alabama Game Warden Salary
Game Wardens in Alabama take home a great salary while pursuing a fulfilling career protecting fish and game of his or her state. According to the Bureau of Labor Statistics, the average Fish and Game Warden in the state of Alabama can make a median salary of $52,780 per year.
Alabama Department of Conservation and Natural Resources
Contact Info.
64 N Union Street, Suite 464
Montgomery, AL 36130
Phone: (334) 242-3484
Outdoor Alabama
Discover Programs for Game Wardens in Alabama
Find schools and get information on the program that's right for you.
(It's fast and free!)
Choose an area of study & concentration and receive free information about programs you are interested in. Federal and state game wardens are law enforcement officers and wildlife conservation specialists, so having a degree in an area like environmental science or wildlife management is just as important as experience in law enforcement.